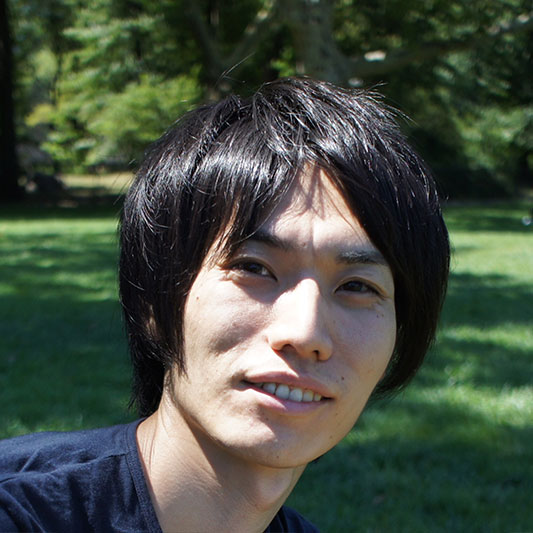 石川 裕貴
Hiroki Ishikawa
エンジニアSoftware Engineer
About:
2008年京都大学工学部電気電子工学科卒業。
2010年京都大学大学院情報学研究科修士課程修了。
同年ヤフー株式会社に入社。
学生時代より一貫して自然言語処理の研究開発に取り組み、現在は形態素解析、固有表現抽出などの研究開発に従事している。
Hiroki Ishikawa is working for Yahoo Japan Corporation as a software engineer.
He received the master's degree from Graduate School of Informatics, Kyoto University in 2010.
He earned the bachelor's degree from Kyoto University in electrical and electronic engineering in 2008.
His major is natural language processing, and he is working on morphological analysis and named entity recognition.
Interests:
Natural Language Processing, Information Retrieval, Machine Learning
Publications:
CONFERENCE (INTERNATIONAL)

oshiaki Nakazawa (Kyoto University), Sadao Kurohashi (Kyoto University), Hayato Kobayashi, Hiroki Ishikawa, and Manabu Sassano
PACLING 2015 (The 2015 Conference of the Pacific Association for Computational Linguistics)

CONFERENCE (INTERNATIONAL)

Toshiaki Nakazawa (Kyoto University), Sadao Kurohashi (Kyoto University), Hayato Kobayashi, Hiroki Ishikawa, and Manabu Sassano
PACLING 2015 (The 2015 Conference of the Pacific Association for Computational Linguistics)

CONFERENCE (DOMESTIC)

石川 裕貴, 小林 健, 長田 誠也
言語処理学会第21回年次大会(NLP2015)